Illinois VA Disability Attorneys
Do you live in Illinois? Are you a military veteran? Do you have health and medical issues that are service related? There is a chance that you may be eligible for medical and health benefits via the Department of Veterans Affairs (VA) – and we may be able to help at VABenefits Attorneys.

It can be a challenge to file a VA disability claim – paperwork can be difficult to understand, denied claims happen and the process can be confusing. VABenefits Attorneys is a team of experienced Illinois VA disability attorneys that can help you file your claim and receive the benefits that you have earned.
FAQs About Illinois VA Benefits
Do you have questions about how VA disability benefits work in Illinois? Do you have questions about what benefits you are eligible for in Illinois? Are you facing a denied disability claim? We are proud to serve our Illinois veterans at VABenefits Attorneys and we are here to answer all of your questions about VA disability benefits.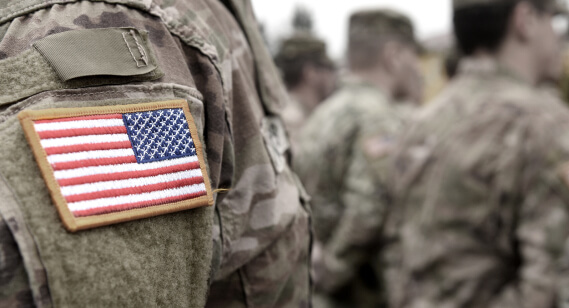 Who Qualifies for VA Disability Benefits in Illinois?
If you are a veteran who has sustained an injury or illness while in service, you may ask – am I eligible for VA disability benefits? To be eligible for disability benefits from the Department of Veterans Affairs, you must meet specific criteria.
You must meet BOTH of the following:
You have an injury or illness that impacts your mind or body AND
You served on active duty, active duty for training or inactive duty training.
And you must meet at least ONE of the below criteria:
You became sick or injured while in the armed forces and can link your condition to your military service OR
You had an injury or illness prior to service that was made worse by your time in the military OR
You have a disability that is service related and did not appear until after your military service.
What VA Benefits Are You Eligible for in Illinois?
For those who have fought for and served the United States in our military – thanks is not enough – and that is why those individuals are eligible for VA benefits. Available benefits for Illinois veterans include disability compensation, a military pension for select veterans, educational benefits, health care at VA medical facilities, home loans, military burial services, employment assistance and elderly care.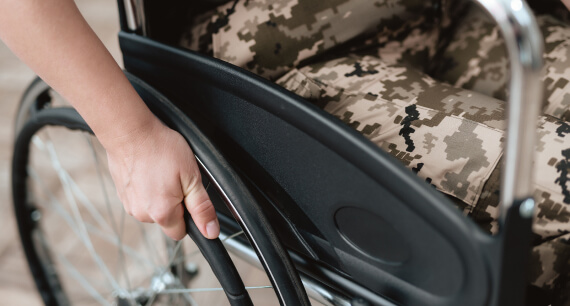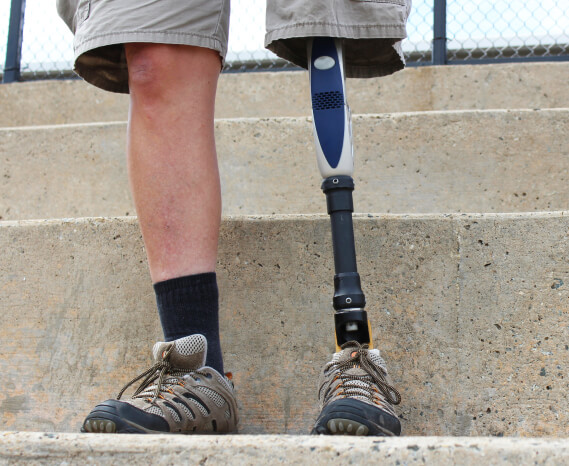 What Injuries and Medical Conditions Qualify for VA Compensation?
The wounds and scars of military service can be both visible and invisible – and VA disability benefits can help veterans support themselves and their families despite service-related medical conditions and injuries.
Here is a short list of some injuries, illnesses and medical conditions that may qualify you for VA disability compensation.
Chronic Back Pain, Knee Pain and Disability
Posttraumatic Stress Disorder (PTSD)
Traumatic Brain Injury (TBI)
Cancer Caused by Exposure to Toxic Chemicals and Conditions
Depression and Anxiety
Severe Hearing Loss
Lung Conditions and Lung Disease
How Do I File for VA Disability in Illinois?
Where do you start the disability claim process? Illinois veterans can file their VA disability claims online at www.va.gov/disability or download and print a physical application that can be turned in at the Chicago VA Regional Office. Veterans who have questions about the application process can contact VABenefits Attorneys to get the answers they need.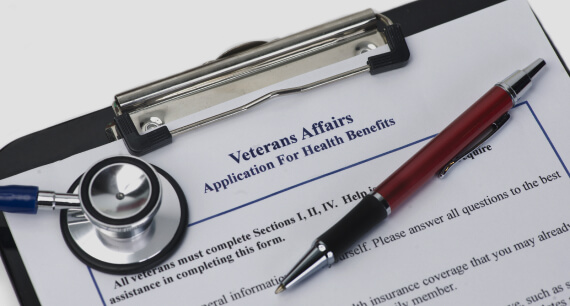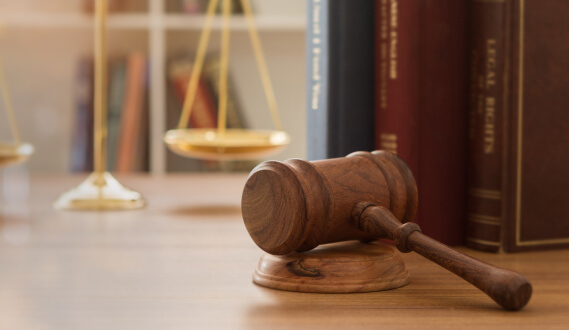 What Should I Do When a VA Disability Claim is Denied?
The application process for VA disability compensation can be complicated – and your claim may be denied and you may need help. The legal team at VABenefits Attorneys specializes in denied claims and can help you file an official Notice of Disagreement appeal, file a Supplemental Claim, request a Higher Level Review or present your case in front of a Veterans Law Judge to help you get the benefits you deserve.
What Are Illinois State Veterans Benefits?
Veterans in the Land of Lincoln need to understand that they are not alone and we are proud of their service and sacrifice. Veteran benefits provided by the Department of Veterans Affairs set a foundation for support that the State of Illinois will build upon with additional benefits that are specific to the state. Here is a quick look at some of the state benefits available to veterans who call Illinois home.
Active Duty, National Guard, Reserve and Retired Pay Benefits are Tax Free
$100 Bonus for Korea, Vietnam, Persian Gulf and Global War on Terror Veterans
$1,000 Vietnam Veteran Survivors Compensation
Specially Adapted Housing Tax Exemption
Returning Veterans Homestead Exemption
Veteran Employment Preference
Waived Testing and Fees for State Licenses and Credentials
Veteran Education Scholarships and Grants
Contact VABenefits Attorneys to learn more about Illinois veteran disability claims and benefits with a FREE consultation!