California VA Disability Attorneys
California is home to Camp Pendleton Marine Corps Base, Marine Corps Air Station Miramar, Naval Base Coronado, Naval Base San Diego, Edwards Air Force Base, Travis Air Force Base and many more military installations – and as a result the State of California is home to more than 1.3 million veterans.

Veterans who have served in the U.S. Armed Forces and live in California may be eligible for benefits designated by the U.S. Department of Veterans Affairs (VA) and you may have questions. VABenefits Attorneys is here to help with a team of knowledgeable and experienced California VA disability attorneys.

Contact VABenefits Attorneys for a FREE consultation!
FAQs About California VA Disability Benefits
Are you a recently-separated veteran in California? Do you suffer from a service-related injury, illness or medical condition? Do you hope to use your veteran status to get an education? You may have questions about how to apply for and receive your VA benefits and compensation – and VABenefits Attorneys can help answer your questions and walk you through the process.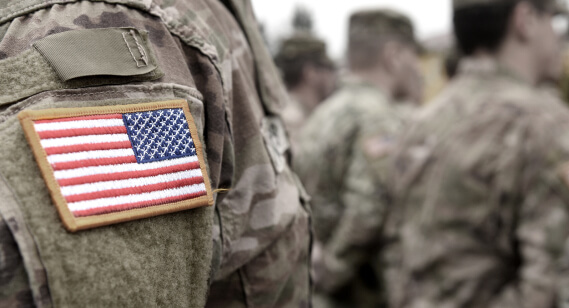 Am I Eligible for VA Disability Benefits in California?
Do you have questions about your eligibility for VA disability benefits? To qualify for VA disability compensation, you MUST meet two standard criteria – you must have served on active duty, active duty for training or inactive duty for training and you must have an illness, injury or medical condition that affects your body or mind.
In addition to those criteria, you must meet at least one of the following criteria:
You have an injury, illness or medical condition that was sustained when you served in the military OR
You have an injury, illness or medical condition that was made worse when you served in the military OR
You have an injury, illness or medical condition related to your service until after you leave active service.
What VA Benefits Am I Eligible for in California?
Veteran benefits via the Department of Veterans Affairs can help veterans in many different ways. VA benefits include monetary compensation for disability, financial support for veterans, medical care at VA facilities, educational benefits, home loans, employment assistance and much more. When you need to apply for VA disability benefits, the team at VABenefits Attorneys can help with the application process.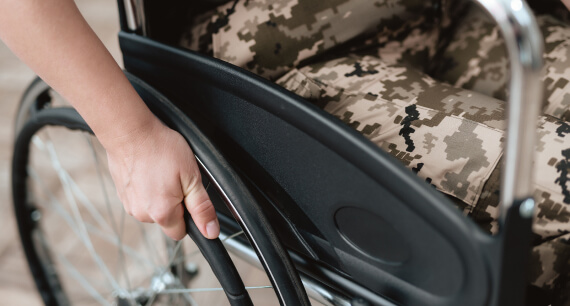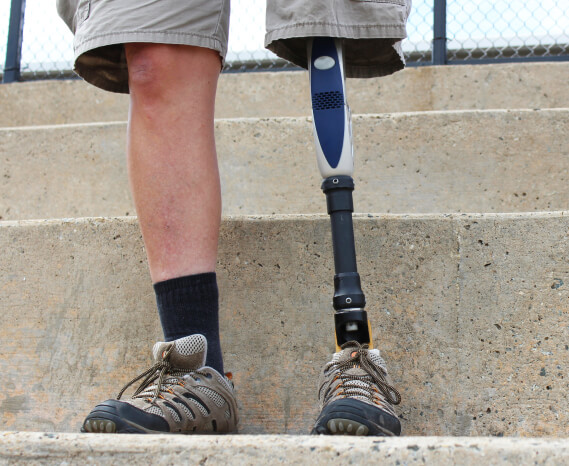 What Injuries, Illnesses and Conditions Qualify You for VA Disability in California?
There is a wide range of service-related injuries, illnesses and medical conditions that can qualify you for VA disability benefits and compensation. Here is a closer look at potential medical conditions that may make veterans eligible for disability compensation.
Chronic Back and Knee Pain
Mental Health Disorders – Depression and Anxiety
Posttraumatic Stress Disorder (PTSD)
Traumatic Brain Injury (TBI)
Respiratory Illnesses and Conditions
Severe Hearing Loss
Cancer Caused by Toxic Chemical Exposure
How Do I File for VA Disability Benefits in California?
The application process for VA benefits can be complicated – but you have options. You can file your disability claim online at www.va.gov/disability OR you can download and print the application, fill it out and turn it in at VA regional offices in Los Angeles, Oakland or San Diego. When you have questions about the application process, VABenefits Attorneys can help.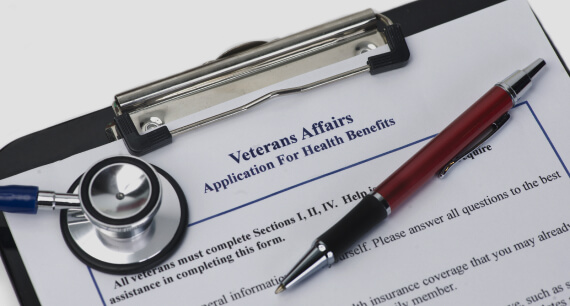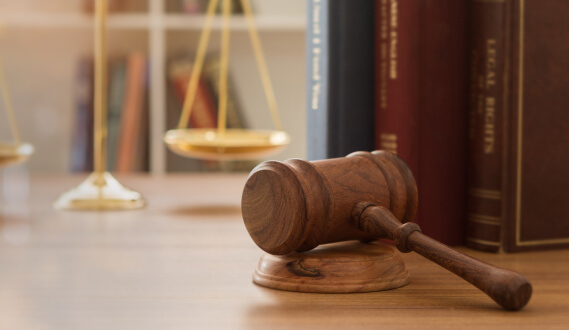 What Should I Do if My VA Disability Claim is Denied?
Your VA disability claim may be denied. It could be because of something you missed on the application or an issue with your medical documentation. No matter what the reason – we can help you appeal your claim denial at VABenefits Attorneys and file a Notice of Disagreement appeal, request a Higher Level Review, present your case to a Veterans Law Judge or file a Supplemental Claim.
What Are California State Veterans Benefits?
The U.S. Department of Veterans Affairs sets a solid foundation for veteran care, benefits and compensation. The benefits for veterans in the Golden State do not end there and veterans in the State of California may be eligible for select benefits that are specific to the state.
Here is a closer look at veterans benefits that are specific to the State of California.
California Veterans Homes – Barstow, Chula Vista, Fresno, Lancaster, Redding, Ventura, West Los Angeles and Yountville
Active Duty Residents Do Not Pay State Income Tax
CalVet Farm and Home Loans
Veterans Property Tax Exemption
Disabled Veterans Property Tax Exemption
California Military Family Relief Fund
Business License, Tax and Fee Waiver
California College Tuition Fee Waiver for Dependents
California State Veteran Cemeteries – Seaside and Igo
Contact VABenefits Attorneys today for a FREE consultation on your veterans benefits!